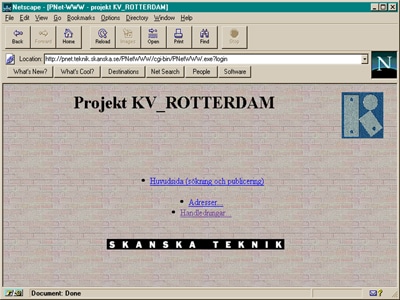 1997
1997
Skanska uses our first Web-based projects, networks Pnet-www, when they build new facilities for SVT Drama in Värtahamnen, Stockholm.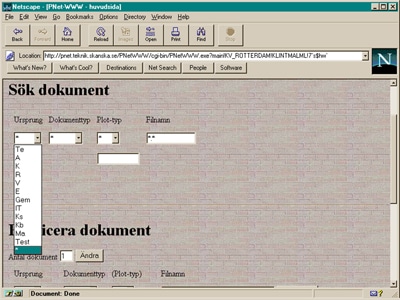 1997
1997
Simple – only two key features. Search and download documents, it had been able to do for a long time. Publish your own document was new.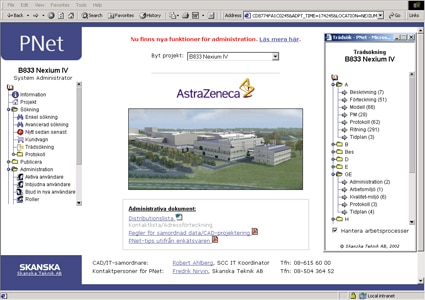 2000
2000
Pnet 2 – Now with database and search trees. AstraZeneca's plant for the successor to Losec.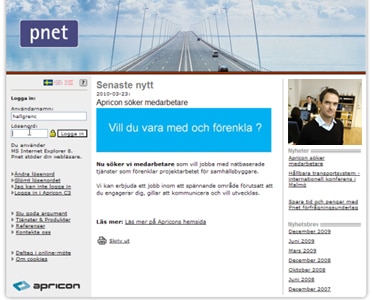 2004
2004
On its own two feet. Pnet spun out from Skanska and Apricon continues with the development.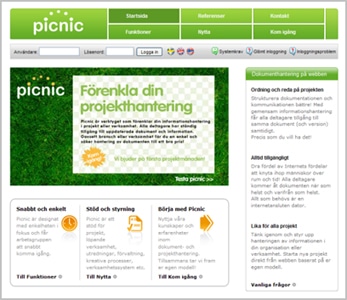 2007
2007
Picnic is launched. Simple Web-based document management for organizations with many smaller projects.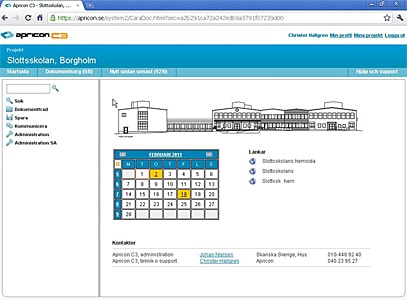 2010
2010
Apricon launched. Third-generation project network. Based on Google's Web technologies with flexible database and options that simplify project work.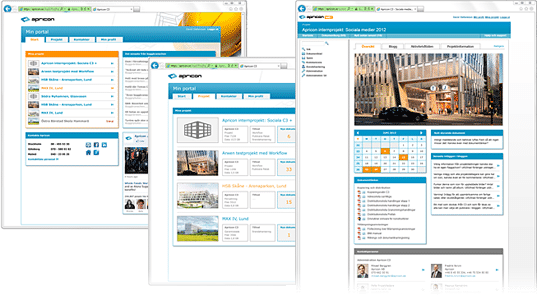 2013
2013
Social Apricon. A comprehensive development project that results in multiple new features, and new graphics.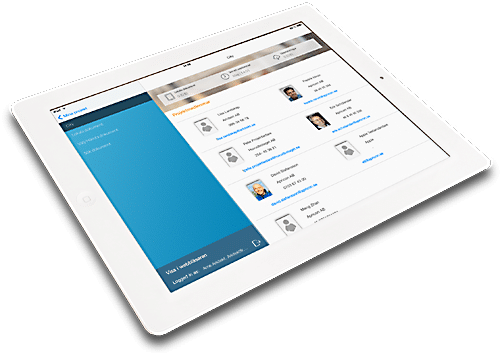 2014
2014
The ApriconApp launched to provide better mobility and opportunities for exciting new features. To be continued …
Pioneers of project networks
We at Apricon work to simplify our customers projects. Our Web-based project network belongs to the market's most effective tools for project communication and document management.
With our long experience in the construction industry, we have a special understanding of the processes of the construction industry. We are involved in both small local development projects such as large complex construction projects with hundreds of project participants.
Our services are used by leading real estate companies, contractors, consultants and project managers-both in Sweden and abroad.
Apricon was founded in 2004. But our first product, Pnet, was one of the first projects network in Sweden and was already 1 997 when some of us worked at Skanska Technology. 2007 saw the launch of Picnic, a smart solution for those of you who work with many smaller projects. 201 0 we launched Apricon, third-generation project network based on a new technology platform that guarantees speed and efficiency of product development.
We at Apricon advocates a personal and long term relationship. Through advice, training and start-up support meetings, engage ourselves in your project.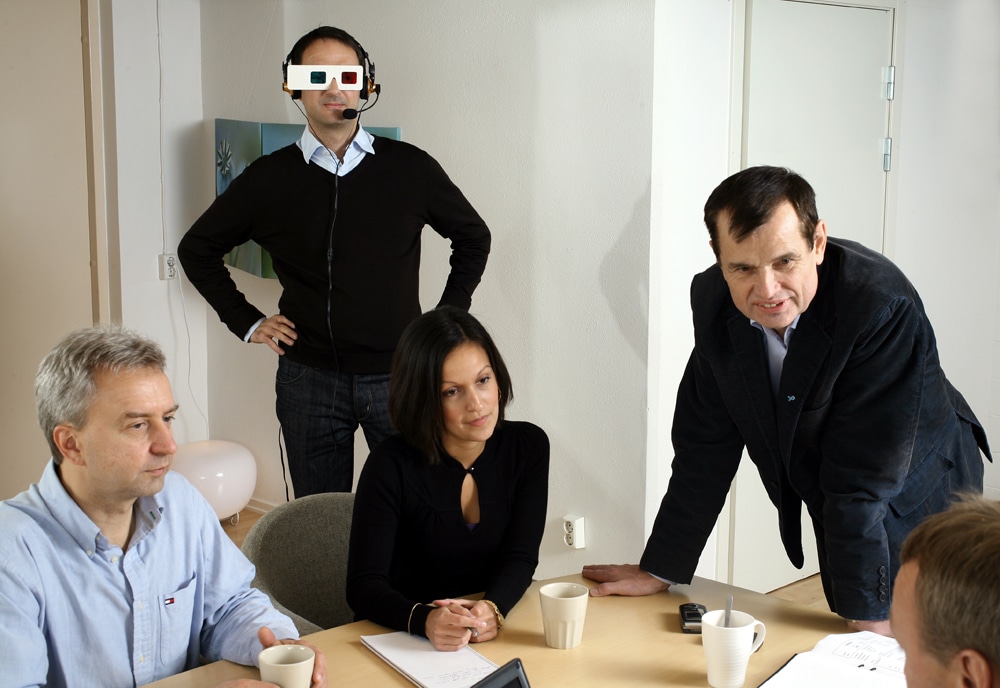 Environmental policy
We will assist our customers in their efforts to minimize environmental impact by developing our services, positive environmental aspects.
We should minimize our environmental impact as far as possible to choose an eco-friendly option for travel and through good management of resources and energy in our workplaces.
Kontakta oss
Stockholm-08 455 53 30
Malmö-040 23 95 25