Publish packages provides more efficient procurement and more secure communication.
With Publish packages you get:
Simple distribution of files to external stakeholders

Control over what you have sent, and to whom

Opportunity to distribute large files without heavy mail

No need to send DVDs or hard copies

Download or print directly from the published package
Uses:
Specifications. Collect files to FU-packages and invite tenders. Locked files that are published during a certain period of time.
Construction packages. Updates package regularly to make it easier for the contractor. Package displays the latest version of the files.
Tenant customisation. Copy a package of common information and add client-specific files.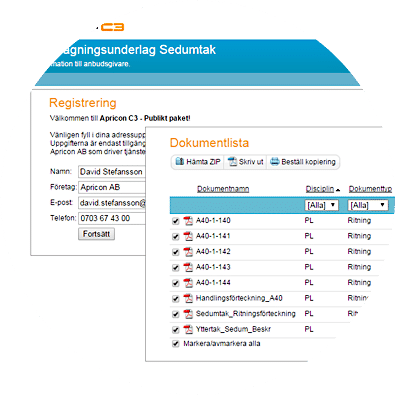 Apricon Publish packages
Don't let the tedious administration paperwork and email file restrictions stand in your way. With Publish packages you can compile large volumes of documents inside Apricon and distribute them securely to external stakeholders quickly and easily. Attract more tenders, assemble PM and make it easier for consultants and contractors to find correct, up-to-date information via a link.
There are countless potential applications with high security. Our clients save time, money and disk e uses are many and the security is high. Our clients tell us they save money, time and IT storage space.
For a better overview you can categorise your packages on request. You can combine documents from different disciplines, categories and document types in packages. You choose if the package will be locked with the current version of the documents or updated to the latest version automatically. The receiver gets all the collated information in one place, eliminating the need for local file storage.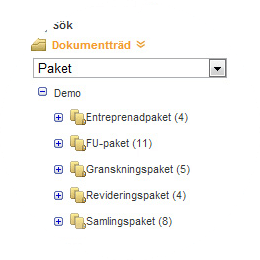 Would you like to find out more?
Please  contact us for an online demo, to arrange a meeting or to create a demo project. You can sign up for a free one-month trial Apricon.