RFI picks out questions from overstuffed email boxes. With a structure and overview that means you get better information.
With case management you get:
All queries combined with posts in chronological order

Overview of all cases, open and closed

No issues get overlooked or lost in mail management

The ability to manage confidential cases

Continuity when the case does not get locked to one person

Quality assurance and support in decision-making processes

Transparency and coherence in the design team
Uses:
Q&A. At the design stage, you need to keep track of many issues. By channelling a question to one person but displaying it to everyone creates transparency in the project.
Change and addition work. An issue can easily lead to change and additional work. Case management also supports the management of such work.
Error notification. In property management, case management can be used to report faults and errors to the contractor.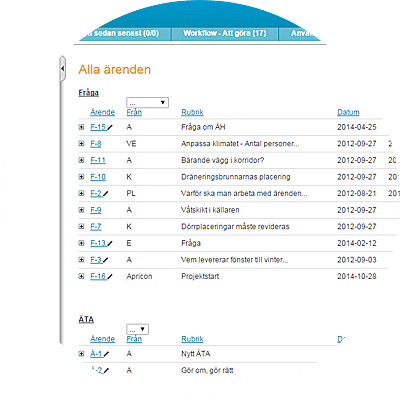 Apricon Case Management
Do you spend time looking for mail about different issues and cases in your projects? An issue that has been emailed back and forwards a few times can soon becomes difficult to keep track of, and no matter how structured your Inbox is, it will be tough to get a proper overview of everything. With case management, you get everything collated and ordered. Moving from chaos to order is a massive timesaver
All questions and posts generate automail to parties concerned. Any with read-only access can also monitor the issue in Apricon without being bombarded with irrelevant mail.
A case may include attachments or references to previous cases. Current contact information already exists in Apricon and it is easy to send your query to the appropriate discipline and then to a person. This gives you the confidence that everything is documented and that no questions will get lost. The information is available throughout the project and can be tracked even later on an archive disk.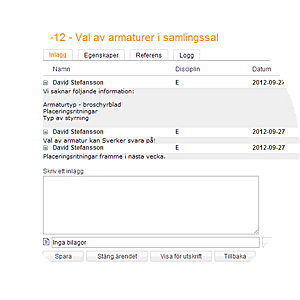 Would you like to find out more?
Please  contact us for an online demo, to arrange a meeting or to create a demo project. You can sign up for a free one-month trial Apricon.